FIRST IMPRESSIONS MATTER
We all receive them, most of us daily, but what makes the difference between us deciding to open and read the newsletters we receive in our inbox or sending them directly to our deleted items without even opening them?
GROWING YOUR EMAIL LIST
You might have all the ideas, created your account with an email marketing platform and be raring to go. But there's one problem. You only have two people on your email list (and one of them is you!) so who do you send your emails to and where do you find these people?
Growing an email list can be a tedious and time-consuming task, the chances are you'll have a steady stream of people who sign up to your newsletter rather than a sudden rush, but that's ok!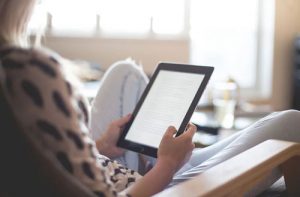 Lead magnets are a great way to organically grow your email list. A lead magnet is an incentive that is used in exchange for someone's email address or contact details. This can be a free download, an e-book, a free webinar or anything that entices your target audience into entering their email address in your sign up box.
Once you've figured out what your lead magnet is, and have it in place, you need to let people know about it!
You can do this in a number of places, by emailing existing clients or customers, as a pop up on your website, at networking events or on your social media platforms.
OK GREAT, BUT HOW DO I ASK?
If you ask people bluntly to sign up to your email list the chances are they'll say no, or you may get a reluctant yes, only for them to hit the unsubscribe button as soon as it lands in their inbox.
You need to tell them of the benefits they'll get from receiving your newsletter – what's in it for them?
Apart from mentioning your lead magnet it's also a good idea to create a statement you can use to explain to people what and when they will be signing up to.
"It's a weekly email which includes tips on eating well and a new healthy recipe!"
TIME SCALES & FREQUENCIES
Will you be sending out an email every day, every week, monthly or quarterly? Even though they'll probably forget this as soon as you tell them, they'll subconsciously be expecting your email to land in their inbox when it does.
What will the content of your newsletter be? Will there be free tips, advice, discounts, special offers, new products or valuable content they wont want to miss?
CONTENT, CONTENT, CONTENT
When it comes to content – less is more!
Research shows that emails that contain between 1-3 topics are more likely to be read and get their point across.
* FOCUS ON RELEVANT CONTENT *
Emails with loads of text are also probably going to end up in the trash. People are busy and unless you have a really great story to tell them, try and keep your email to a maximum of 20 lines of text and a maximum of 3 pictures.
The fewer links you include in your email the less choices the receiver has to make. Research shows that mail campaigns with endless buttons and call to actions end up getting a lower click through rate than those that have only 1 or 2 call to actions.
* ABOVE THE FOLD *
Use a call to action with the step you want people to take and try to keep this above the fold (the area which first fills the users screen without them having to scroll).
* LET YOUR CONTENT WORK FOR YOU *
Just like a website people presume a logo will take them to the home page of your website, this is also true in terms of email marketing. It's a great way to direct people to your site without adding extra redundant content to your email itself.
* TITLE AND FROM NAME *
Make sure you include your business name in the email 'from' field.
You want people to know straight away who the email is from or again, you risk ending up in the trash can!
Keep your subject line short and sweet, try not to use more than 10 words (or 32 characters).
* BE RECOGNISABLE *
Do you have certain colours, font types or imagery you use for your brand, if so don't forget to follow this through in your email marketing too! It will make it more recognisable, can help let people know who the email is from and help tie your branding together.
METRICS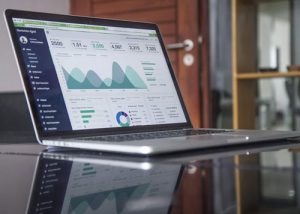 The majority of email campaign platforms also include metrics which tell you what's happening (or not happening) when your emails land at their destination. Use this data! Are you finding that you have lots of people unsubscribing? Set up a form to ask them why when they click the unsubscribe button, as once they're gone, they're one and the chances are they won't be signing up again!
Focus on the click throughs and not just the open rate, what are people clicking on, did more people click thi month than last month? Whats different?
TOPS TIPS ON WHAT MAKES THE IDEAL MARKETING EMAIL
Subject line is around 8 words long (or 35 characters)
Include your business name in the 'from' field
Use the pre-header text to entice reader to open your email
Make your logo clickable! A link to your website works great!
Communicate through images
Only include relevant text – less is so much more!
Include 1 to 3 call to actions and make sure its above the fold!
Make sure you apply your company branding to all of your campaigns
Include social media buttons, to your own profiles and also so readers can share your content to their own social media platforms – free advertising is free advertising right?
Keep it short and to the point!