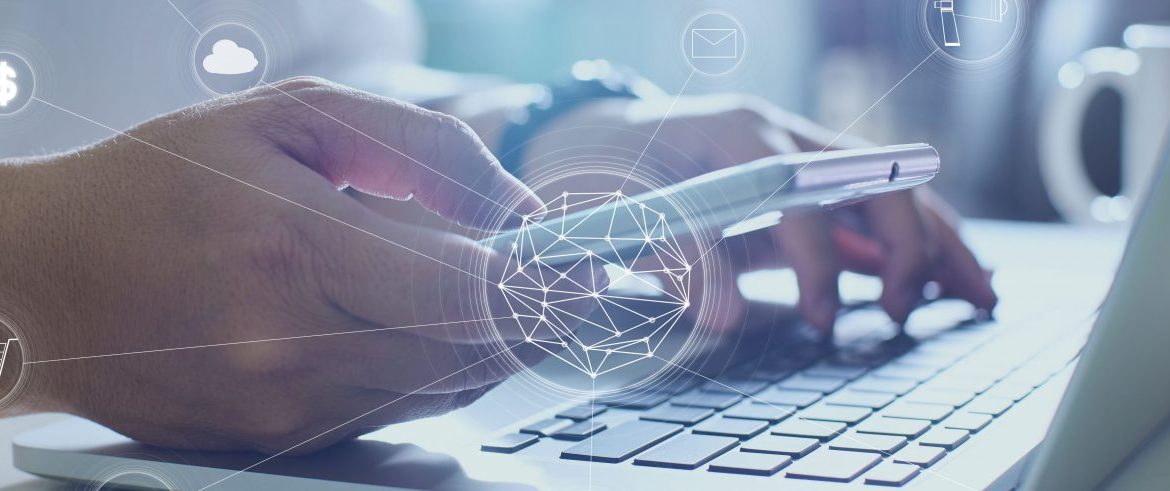 WHAT IS A DOMAIN NAME?
In the simplest of terms, a domain name is your online address.
As well as looking professional, it can also be used to secure your brand in the online world.
Before we go further, let's get back to basics…. a domain name consists of two parts: the SLD and TLD
SLD (second level domain)
The SLD can be anything you choose (as long as it's not already registered by someone else).
Every domain name is unique (just like a fingerprint) so selecting the right domain name can be crucial to your site and brands success.
TLD (top level domain)
The TLD refers to the last segment of the domain and is used to identify the objective of the company or organisation it's registered to.
.com – Commercial businesses
.org – Organisations (often non-profit)
.edu – Educational facilities like universities or schools
You can also have country-code TLD's
.co.uk – UK
.th – Thailand
.ca – Canada
.au – Australia
Industry specific TLD's are also now available to register, for example:
. accountant
.builders
.cafe
.cleaning
.florist
WHAT DOES A DOMAIN NAME DO?
A domain name is ultimately used for finding and identifying devices on the Internet.
The internet uses IP addresses (a bit like a postal address) to find different locations. As an IP address consists of a series of numbers which, for most of us humans are difficult to remember, domain names were developed and used instead.
Domain names are looked after by hosting companies but you, the client, ultimately owns your domain name so you can move it from one provider to the other as and when you wish
WHAT IS THE DIFFERENCE BETWEEN A WEBSITE AND A DOMAIN NAME?
As mentioned, a domain name is a bit like a postal address.
A website is a collection of pages that are uploaded onto your domain. When people type your domain into an internet browser they find your website.
WHERE DO EMAIL ADDRESSES COME INTO THIS?
Your domain name can be used across your brand, tying your company emails into the equation for a complete professional look.
Any email address you want can be associated with your domain and would just appear before the @ symbol.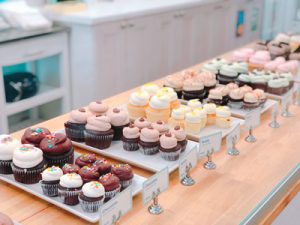 Here's a little example:
A lady called Kate has made cakes for peoples special occasions for years. She decided to turn her hobby into a business and has just opened a her own bakery called Kates Cakes.
Kate has registered the domain name katescakes.co.uk and wants to set up different email addresses for the different departments in the company.
She decides to have info@katescakes.co.uk for general enquires, orders@katescakes.co.uk for the new orders and kate@katescakes.co.uk for her own, personal email address.
WHAT SHOULD I CONSIDER WHEN LOOKING FOR A DOMAIN?
SHORT & SWEET
If your domain is long and complicated it will be harder for people to remember and ultimately find you.
Keep it short and sweet!
AVOID NUMBERS AND HYPENS
Numbers are difficult, the number 5 can be displayed as the numeral 5 or the word five.
Hyphens are also complicated and are often missed out when typing a web address – meaning the people looking for you won't be able to find you.
ALWAYS GO FOR A .COM OR .CO.UK (WHERE POSSIBLE!)
There are many domain name extensions available but the .com or .co.uk are your safest option. According to W3Techs.com 46.9% of the worlds websites use the .com extension, the stats can't be wrong!
PROTECT YOUR BRAND
To help protect your brand you should also consider registering different variations of your domain.
If you currently have a .co.uk domain why not see if the .com is still available?
LOOK AT KEYWORDS
Look at keywords that define what you do. Lets go back to Kate and her cake company. She brainstorms a few ideas around the keywords he would use to describe his business and also decides to register katescelebrationcakes.co.uk as well.
WHAT NEXT?
If you've already got an idea of the domain you would like or don't know where to start, just get in touch and I can help guide you on your new online journey.